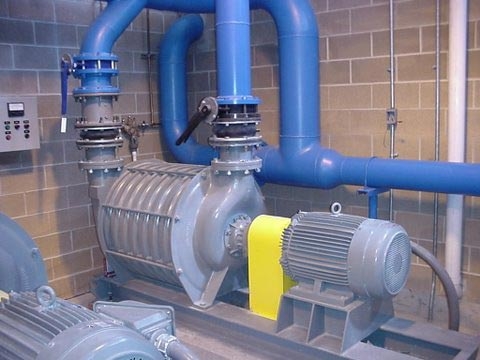 Fri, Oct 25 2019
Northwest Electric has recently been named the authorized Fairbanks Nijhuis service provider for Nebraska and Western Iowa. Fairbanks Nijhuis offers the pump industry's most complete set of solutions, products, and services to municipal and industrial customers with over 200 years of combined experience serving customers around the globe. In this role, Northwest Electric will work directly with Fairbanks Nijhuis to provide the highest OEM quality pump repairs and warranty service.

What is a Fairbanks Nijhuis Factory Authorized Service Center?
As a factory authorized service center, Northwest Electric will repair Fairbanks Nijhuis pumps and provide warranty service which will include Fairbanks Nijhuis Factory Specified OEM parts in all repairs. Northwest Electric technicians have received factory training from Fairbanks Nijhuis and will have access to original specifications and manufacturer engineering service, and the use of Factory Specified OEM parts, this will insure the highest OEM quality repairs and performance for each Fairbanks Nijhuis pump repair.
Northwest Electric will now:
Provide Fairbanks Nijhuis Warranty Service
Use Fairbanks Nijhuis Factory Specified OEM Parts
Access to Fairbanks Nijhuis Expert Engineering team
Access to Fairbanks Nijhuis Original Specifications
Repairs performed by Factory Trained Technicians
What does it mean to you?
Better parts. Better expertise. Better service.
Northwest Electric will continue to deliever consistent, efficient, quality repair now with Fairbanks Nijhuis parts and expertise. This means faster turnaround times, responsiveness and improved pump performance. All of which saves our customers' time and money.
To learn more about Northwest Electric's Fairbanks Nijhuis Factory Authorized Service Center, call 1(800)456-4264.