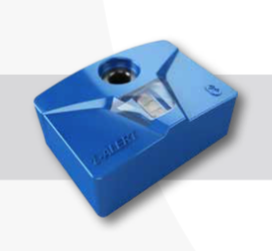 Tue, Nov 12 2019
Northwest Electric is pleased to offer the new i-ALERT®2 machine monitoring system by ITT. The i-ALERT®2 is a game-changer for machine monitoring and Northwest Electric is the go-to service provider to answer any of your questions and get you up and running in no time. i-ALERT®2 provides continuous machine monitoring at a fraction of the cost to ensure optimal machine output while avoiding catastrophic failure. Setup is a breeze and i-ALERT®2 uses a Bluetooth connection for simple data extraction.
What is i-ALERT®2 Machine Monitoring?
Previous and existing machine monitoring involves periodically scheduling a 3rd party vendor to inspect machines and issue reports. Not only is this expensive, the lack of continuous monitoring means a greater chance of missing a critical vibration which could eventually lead to catastrophic failure. All that has changed with i-ALERT®2. Now with a simple setup, i-ALERT®2 will continuously monitor vibrations and temperatures while using Bluetooth technology to instantly share the data. The i-ALERT®2 smartphone app pulls data by simply being turned on and within proximity of the monitoring device. What used to take days or longer to record machine data can now be done in seconds. i-ALERT®2's continuous up-to-date information results in longer machine life, better output and a huge reduction in labor and monitoring costs.
i-ALERT®2 will provide:
Continuous Machine Monitoring 24/7/365
Longer Machine and Bearing Life
Bluetooth technology makes data collection simple
Cost-effective - Save time and labor costs
Avoid Catastrophic Failure
What does it mean to you?
24/7/365 Machine Monitoring at a fraction of the cost.
Time is money and i-ALERT®2 will save money and reduce downtime. Monitor your machines with pinpoint accuracy to help prevent catastrophic failure. i-ALERT®2 puts the power of machine monitoring into your hands and will help keep your running at maximum efficiency.
To learn more about Northwest Electric and i-ALERT®2's capabilities, call 1(800)456-4264.